We are so excited to announce the people the climbed to the very top of the March Madness ladder
AND WON!

What an amazing March Madness tournament! We had so much fun (even though we didn't win)! Thanks for  being patient with the process, and the delay in the announcement, but we hope you all had a great time. It sure was a crazy tournament this year — I don't think anyone could have predicted it (and, I don't think anyone did!) Without further adieu, here are the winners!
Grand Prize (lucky ducky) Winner: Scott Gourley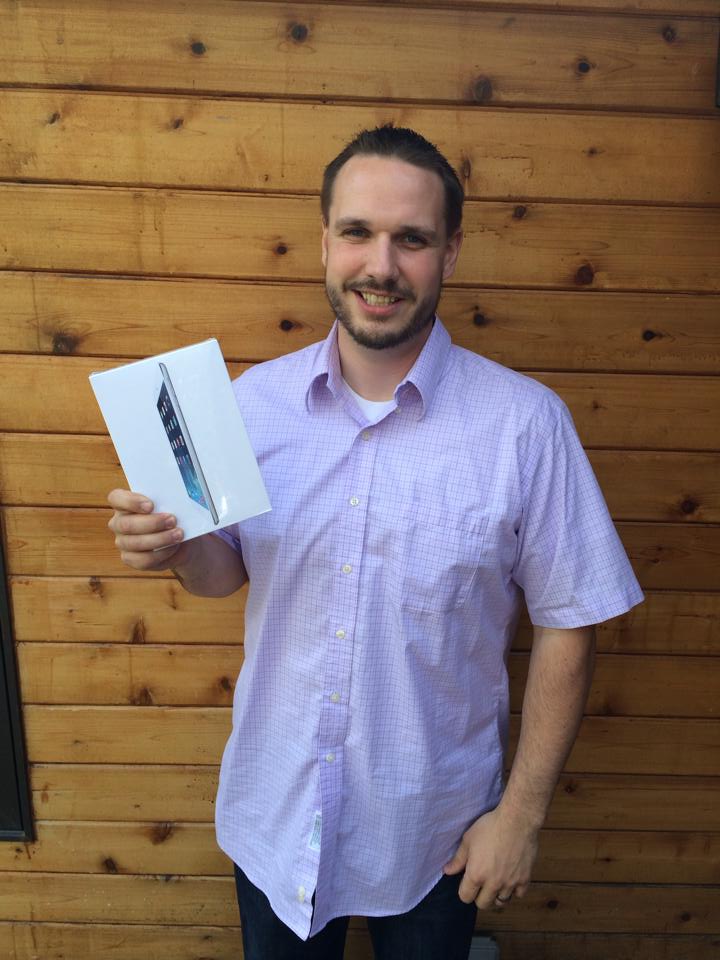 Second Place: Brynn Broussard
Biggest Loser:
Sarah McClellan ($100 Albion Fit Gift Card)
And our two rafflecopter winners:
Charge Stand: Priscilla Starks
Albion Fit: Amanda Sakovitz
And of course, this March Madness Challenge could not have been possible without our wonderful sponsors. Here's a little more about them.
Yourfreetree is called yourFREEtree because it literally offers you free money to shop! You can use it to get your carpets cleaned, buy a new bookshelf, have your dog walked, or plan a vacation. It is designed to help you find retailers close to you that want to extend a hand of welcome (in the form of certificates) that you can come and try out their services. Why would they do this? Their hope is that you will have such a wonderful experience that you will come back again. You can create an account at
YourFreeTree.com
, and there are new deals being added every day. And, by signing up, you are entered to win a monthly giveaway — prizes are everything from a free dinner to a trip to Disneyland!
Hello, my name is Todd Elkins. I am so excited to a part of the Zeal For Life Challenge and product. Zeal is an all in one, whole food, nutritional vitamin and supplement and energy drink! Is that a mouth full or what? It's hard explain to people in anything less than that because it is so unlike anything on the market today. I love how easy it is to use for myself, and I love the results my wife and I have seen, but I love even more what this has done for my dad. He has lost 50 pounds, lowered his blood sugar levels, and according to his doctor, he would be on insulin today if he had not started on Zeal when he did. That is why his Dr. even became a Zeal consultant on our team recently. This is a brand new product to Utah, and I would love to send anyone a sample so they can compare and see for themselves. Ever wanted to be a part of something at just the right time? Now in is your chance. Please contact me with any questions ([email protected])
Albion Fit
Albion Fit has become known for their amazing lines of fitness clothing that is not only fashionable, but high quality and practical. Their clothing is designed by women, for women, and every piece is tailored to perfectly fit a women's body. Albion Fit is a locally owned company that prides itself in luxurious and flattering clothing, while guaranteeing that you will absolutely love their products too.
ChargeStand
The ChargeStand is a new take on portable power solutions. With a 9000 MaH capacity, the ChargeStand can power your cell phone 6-7 times, and your tablet 3-4 times over (can charge any mobile device that can be charged with a USB cable). You can use it home (cooking, studying, etc.), while traveling, at school, outdoors, and more.
Please take a minute to hop on over to their facebook pages, websites and such – to check them out! See you next time!  Thanks for playing, and if you're like me – not bad enough to be the biggest looser and not good enough for the ipad – better luck next time 🙂
Hello! I am Camille, a wife, mother of four, Disney obsessed, certified teacher, and reality optimist. Motherhood comes with its ups and downs, and I hope while you're here you'll find something that makes your #momlife easier!