Do you want to know how to start your own movement?  I've asked myself this same thing over the past several years – and this is what I've learned.
You have to plan where you want to end up – or you'll never end up where you planned. What are you working toward? What change are you trying to make?  Be Specific. Own it.  You have to understand your WHY. Why are you passionate about this idea? You have to be driven so strongly by your goal, that  you'll do anything to achieve it.
There is magic in writing it down, because writing it down creates magic. Organize your thoughts. You may be the only one that ever sees it, and it's still powerful. It helps you to see more clearly and visualize what you are about to do. You may think that your goals  are safe up inside your head – but nobody will be able to access your passion this way and jump on board. They are more easily forgotten and ultimately let go – because we didn't declare it somewhere we could find it again when things get tough.
Passionately share your vision because sharing vision creates passion. This is your war cry! Chances are, you aren't the only one working toward your specific goal. You may be seeing it in a different way than others, but there is value in intention and speaking up.  Actually, the minute you realize your goals, and begin talking about them – you'll be surprised how many other's you'll meet that are  on the same path.  You will be shocked how people find you. Look for these people as you go about your day. Sometimes, people aren't quite sure what they are looking for, until they see and hear you lead. Don't be quiet. Once you declare what you're all about, share it over, and over, and over again. Your tribe of people will grow bigger and your collective voice will be louder!
Never stop pursuing your goals, because goals are worth being pursued   The only time you have failed – is when you stop. Keep reminding yourself of your goals – keep them right in front of your face. Talk about them. Write them down. Visualize what it will look like when you achieve your goal. Although life will continue happening, strategize how every action in your life will work together and further propel you in the direction of your goal.
Surround yourself with other people that share you're same interest and support you. People are always stronger when they are part of a tribe. Common goals and vision are key to success. Everyone will bring a unique set of skills and as you work together, you'll see things happen that you never thought imaginable. We are always stronger together, than separate. You'll see at times, when you feel week – others will begin pushing you. You will be unable to sit down, relax or retract your goals – because so many others are depending on you to lead.
It may look different than what you initially imagined. This doesn't mean you failed – it just means you aren't a fortune teller. The only way real change happens, is by beginning what you can change at that time. It may take several steps to begin understanding what you are working toward. Go easy on yourself. This isn't failure, it's falling forward. As you look back, you'll realize that something that may have felt like failure at the time, actually took you closer to your goal.
When the time is right – pure magic happens, because magic happens when the time is right. Sometimes, when we want something so badly, we become frustrated and things seem to take too long. The truth is, if you're truly pushing as hard as you can – and you're doing everything in your power to make something happen, that's all you can do. Find peace in the truth that things happen when they are supposed to. And then, when the timing is just right, it all seems to fall into place. Not because we did anything different or better – but because it was just the right time and we held on long enough.
Over the past six months, I've been building The Parent Advisory Council – a place where parents come to talk and be heard, because we don't believe in waiting for systems to fix our problems. We are a group of parents, run by parents – and supported by amazing organizations, businesses, communities, churches, government, and leaders in the community, that value our mission.
Our mission is to empower, support and encourage parents to look within themselves to find everything they need to strengthen families. As we improve the lives of our children, recognize and trust our innate ability to parent, and bring others along – we will have a powerful voice and influence on our communities.
We take the time to find out what each parent is passionate about, give valuable tools (The five protective Factors), and help foster relationships to create change. We meet monthly and enjoy food, fantastic speakers, and hold community cafes to discuss the topics presented.
We'd love to see you there! If you want more information, please email us at [email protected] or find us on our FACEBOOK GROUP HERE
Love,
Janae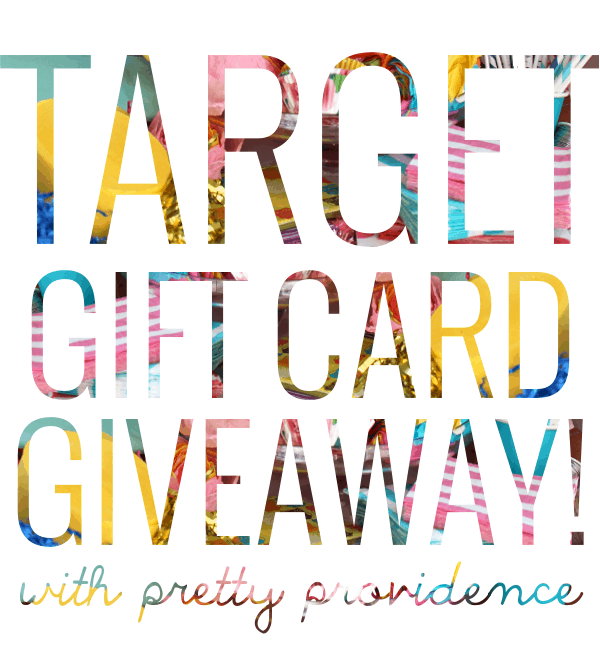 AND, Last but not least – FREE MONEY is always a great way to end a FRIDAY – especially when it's to TARGET! We are helping our friends at Pretty Providence celebrate their 3rd blog birthday with an amazing $450 Target Gift Card Giveaway! Who doesn't love Target.. am I right? I personally could spend way too much time and money there if I let myself! Such a guilty pleasure, that store! Well one lucky winner will feel no guilt over their major shopping spree, can I get a woot woot?!
We have some of our seriously amazing blog friends helping us bring this giveaway to you today, and it wouldn't be possible without them, so how about some quick introductions?!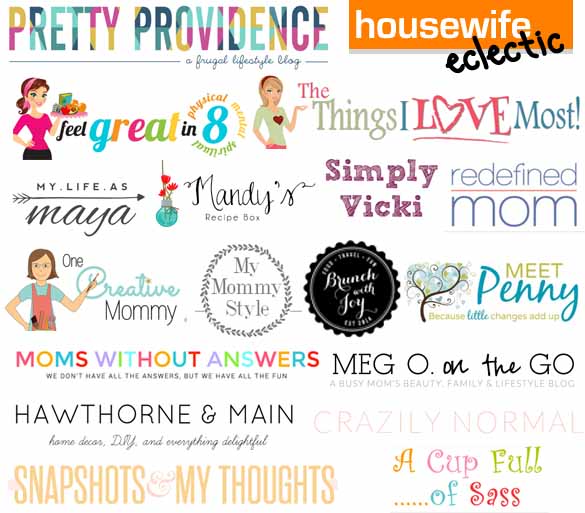 Pretty Providence || Mandy's Recipe Box || Housewife Eclectic || The Things I Love Most || Simply Vicki ||Redefined Mom || Brunch with Joy || Feel Great in 8 || One Creative Mommy || My Mommy Style || Meg O. On the Go || Moms Without Answers || Meet Penny || My Life as Maya || Crazily Normal || Hawthorne and Main || A Cup Full of Sass || Snapshots and My Thoughts
Okay, now let's get down to the goods! All you have to do to enter is follow the prompts on the rafflecopter below, and this one is so easy ! I mean, who doesn't love some great new friends to follow on Instagram?!
a Rafflecopter giveaway
Good luck everybody! We hope YOU win ;)! Be sure to check back at Pretty Providence because they have tons of birthday posts and 5 live giveaways up to celebrate their blog birthday this week!
Hello! I am Camille, a wife, mother of four, Disney obsessed, certified teacher, and reality optimist. Motherhood comes with its ups and downs, and I hope while you're here you'll find something that makes your #momlife easier!