It was so much fun to sit down with Jordan from Fun, Cheap, or Free. She has inspired me in so many different ways in saving money as a family as well as managing my life as a whole. Her advice for managing your life and your finances is so hands on and personal that you will just love her advice!
She is sharing with us one of her best posts on how to budget and manage your money! She also has an amazing YouTube channel that you can subscribe to as well. Don't forget to subscribe to our channel as well!
Budgeting can be complicated. Frustrating. Hard, even. When my husband I went through our
tough financial time
we learned one glaring fact about budgeting…
Simplifying works. In this post I will break down my ridiculously simple, easy, and practical personal budget system that single-handedly got us out of major debt (including $10K on just ONE credit card!) and helped us get ahead financially. The best part? It's worked for thousands of people too! The technique works whether you use cash, debit cards, or credit cards to do your spending. Ready for the secret sauce? Let me start by explaining why this works so well for us…

When we first cracked down on budgeting, I tried everything.
At first I…
I tried monthly budgets. (But getting a lump of money is hard for me to not blow through quickly.)

I tried multiple budgets. (But it was confusing and hard to track, especially if I needed one budget one month and not the next, like haircuts or vet visits.)

Tried using cash. (But it was hard to track so I would have no idea where it had all gone at the end of the month.)
Nothing was working long-term, so I wised up and created my own system.
Now I…
Break my budget down weekly.

Have only THREE budgets that encompass all our regular spending (grocery, other, and family…more on that below).
Simplifying our budgets has – literally – changed our financial lives! Here's a video showing how:
Click below to watch the video on Youtube, or click
HERE
to watch it online.
(Note: Be sure to watch
the video
first or the following will make absolutely no sense!)
The Simplest Budgeting Method Ever "How-To":
The meat and potatoes of it all…
1. Open 7 bank accounts.
Yes,
seven
. This will help you organize and simplify your money more than you can imagine. Read and watch a video all about that
HERE
.
2. Divide up spending responsibilities
No reason to step on each others' toes! Divide and conquer! Sit down and write out everything you spend money on, then divide up. If you do the cooking, you should buy the groceries. If you drive the kids around usually, you should be in charge of paying school fees. If you are the one that knows about cars, you should be the one to handle oil changes and car repairs. This will keep you efficient, organized, and give you autonomy to do things your own way! See more about that HERE.
3. Divide your spending responsibilities into three budgets:
1) Grocery
2) Other
3) Family
"Grocery" budget includes:
Anything you could find at a neighborhood grocery store.
We're not talking Costco or super Walmart. We're talking a "neighborhood Walmart", Smiths, Safeway-type stores. They don't have power drills and sheets for your bed, but they have most of the basic items you might need to buy on a day to day basis.
Examples of "grocery budget" items:
Food, shampoo, dog food, lotion, baby wipes/diapers, shaving cream, ziplock baggies, basic kitchen utensils & baking items, cleaning supplies, milk, basic cold remedy medicine, makeup and other toiletries, etc.
"Other" budget includes:
Money set aside for normal, regular, non-grocery expenses.
These are "want to have" items most of the time, and not "need to have" items. Once again, this does NOT include any form of bill or utility, see the next category for that. See below for more explanation.
Examples of "other budget" items:
Home decor needs, clothing, haircuts, babysitting money, piano lessons, getting the car cleaned, school pictures, lunch with friends, spa treatments, shoe repair, gifts for birthdays/showers, etc.
So where do bills, utilities, and gasoline come from? In our house, money for that comes from our family budget.
Family budget includes:
Expected, set monthly expenses involving the family, house, and travel, as well as unexpected expenses involving the family.
These are the "need to have" expenses that keeps the family running, and are NOT food-related.
Examples of "family budget" items:
Utilities (gas, electric, cable, internet), medical expenses (co-pays, medical bills, insurance), car expenses (gas, repairs, new tires, registering the car, oil changes), home costs (mortgage payment, homeowners insurance, home repairs, new water heater, new furniture, TV, or other large household expenses, etc.), family entertainment (travel, trips), etc.
4. Decide how big those budgets should be.
Click
HERE
for parameters on how much you should spend on groceries. (Click
HERE
for a full tutorial on how I save 1/2 on my groceries every month without clipping a single coupon.) For your "Other" budget here is how we decided how big that should be:
Pull out your detailed statements from the last 3 months that show every dime you've spent (spreadsheet, credit card statement, or whatever you use to track your spending).

Decide what will be covered in YOUR "other" budget.

Total up how much you spent on "other" in the first month, then second, then third.

Average them out (add the sum of the 3 months then divide by 3).

There's your STARTING point….

…now…cut it in half 🙂 If half seems to harsh, cut it down and start there. Make it hurt a little, it's almost guaranteed you are spending more than you should because, well, that's human nature!
5. Track your new budgets.
As explained in the video, an envelope is the single most effective way I've ever tried. Here's a quick review of the video. You can make your own envelope like I did in the video, or you can
download our free envelope printables HERE.
Envelope at the beginning of the month:
Remember…The point is that you stay WITHIN your weekly budget. However, life happens. So if you happen to go over budget, remember…NO BORROWING BELOW THE LINE! Feel free to borrow side-to-side.
5. Use leftover money wisely. The point is to try to stay below budget each week. If it's the end of the week and you have money left in your budget try not to look for a way to spend it. Rather, put it toward any debt, or if you're debt-free other than a house or car, put it in your
SLUSH FUND
or
savings accounts
.
So there you go!
Trust me, it's much simpler than it looks on paper (that's why watching the video is just plain easier). Making these simple changes transformed our financial lives and have allowed us to get out of a very scary situation…and get ahead! Adapt the system to fit you and your family. And remember, if we can do it, you can do it 🙂
Additional notes and tips:
If you prefer a more "techy" approach to tracking, you're like my husband. He would rather shave his eyelids than carry around an envelope. He uses Mint.com to track his responsibilities because it's digital, has a fabulous free app, and connects with every loan, bank account, credit/debit card we have, and he can also set and track financial goals. I recommend doing both because Mint is more comprehensive…but it didn't work for me in terms of keeping track of day to day spending.
If you have a long month (one with 5 weeks), you can either make the first or last week of the month longer to include the extra days, or simply divide your budget by 5 and keep all your weeks as 7-day weeks. Just do what works best for you. In

our free printables

we divided everything by 4 weeks to keep it uniform and simple.
Try cutting your budget down a little to begin with. You probably spend money that you don't need to be spending on little things, that could really serve your family a lot better if you put it in your slush fund and put it toward BIG, long-term things.
Keep EVERY receipt for the month in your envelope,so if you lose track or need to return something you have everything right there.
If you bring home extra money in a month(bonus, extra commissions, extra paycheck that month, etc.) DON'T alter your budget! There is absolutely no need! Put the extra money toward debt, put it in your savings, or put it in your slush fund. Don't go out and buy more groceries with it, that is noooooo fun. Be wise with every dollar you bring in.
Open

7 bank accounts

. "Whaaaaat?! Hold the phone! Put on the breaks! Sound the alarm!…SEVEN accounts? Giiirl, yo' mus be ca-RAY-zay!" Ok, maybe I am. But I will promise you something: by opening multiple accounts, it WILL make your life easier. Watch the video below, or click

HERE

to watch it online, and click

HERE

for all the details, how-to, why's, and info.
Once again, click HERE to download our free printables.
Good luck with your new system!
Ps Did you like this post? If so please subscribe to my newsletter so you don't miss another one!
XOXO,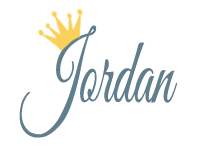 Hello! I am Camille, a wife, mother of four, Disney obsessed, certified teacher, and believer in creating your best momlife the way you see fit. Motherhood comes with its ups and downs, my hope is you'll find something here to make your life a little better/easier. Let's be friends on social!